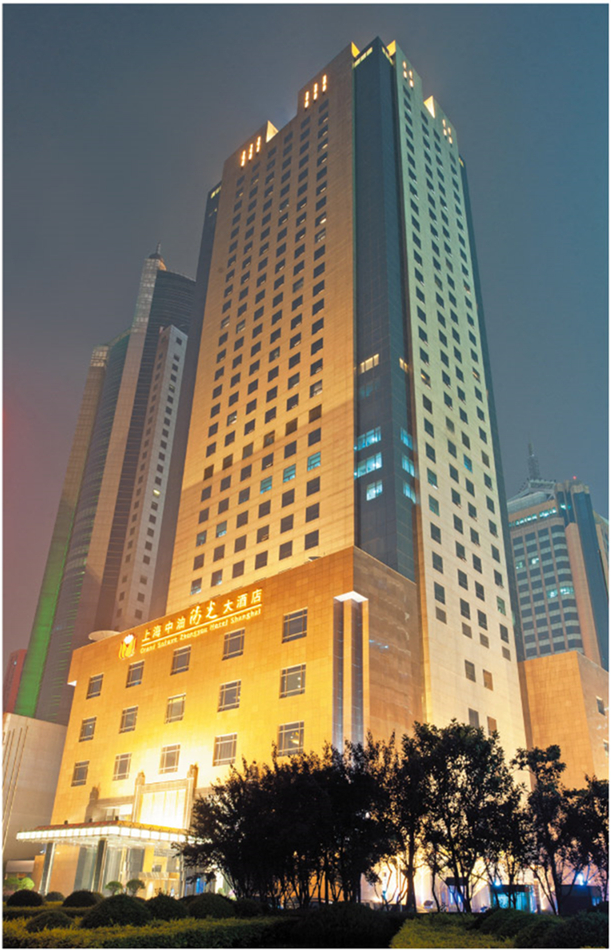 Hotel Profile:
Located in the Lujiazui Finance and Trade Area of Pudong, Grand Soluxe Zhongyou Hotel Shanghai is close to the Century Avenue and the high-grade office building clusters onDongfang Road. With only 30 minutes' drive from thePudongInternationalAirportandHongqiaoAirportand 1 minute's walk to several metro stations, both business travelers and leisurely shoppers find it very convenient to stay here.
With 318 rooms and suites of various kinds, Grand Soluxe Zhongyou Hotel Shanghai is equipped with state-of-the-art facilities that could meet the needs of holding meetings of various sizes, banquets, big conferences, shows, etc. The Hotel boasts a western-style restaurant, bar, Chinese restaurant, Japanese teppanyaki and Korean restaurant to provide customers with genuine delicious food. To bring you better recreation and entertainment, we have also set up an indoor swimming pool, chess rooms, SPA and fitness center. We will provide first-class services and meticulous care to make your stay pleasant and hearty.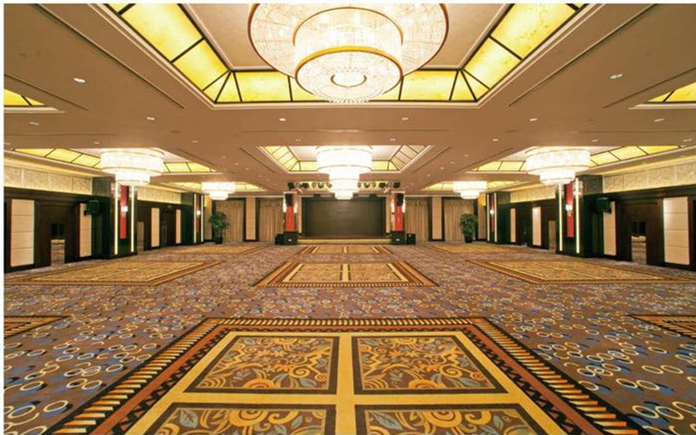 Conference Facilities:
The fifth floor of the Hotel has a700m²extra-large banquet hall with a seating capacity of 500 people, which is an optimum occasion for the holding of large conferences, corporation annual dinners and banquets. The Multi-functional Hall on the second floor could be partitioned according to different requirements and is suitable for meetings and banquets of various sizes. The View Banquet Hall on the 31st floor is suitable for holding small meetings and family gathering, where the beautiful view of Lujiazui could be a feast to your eyes.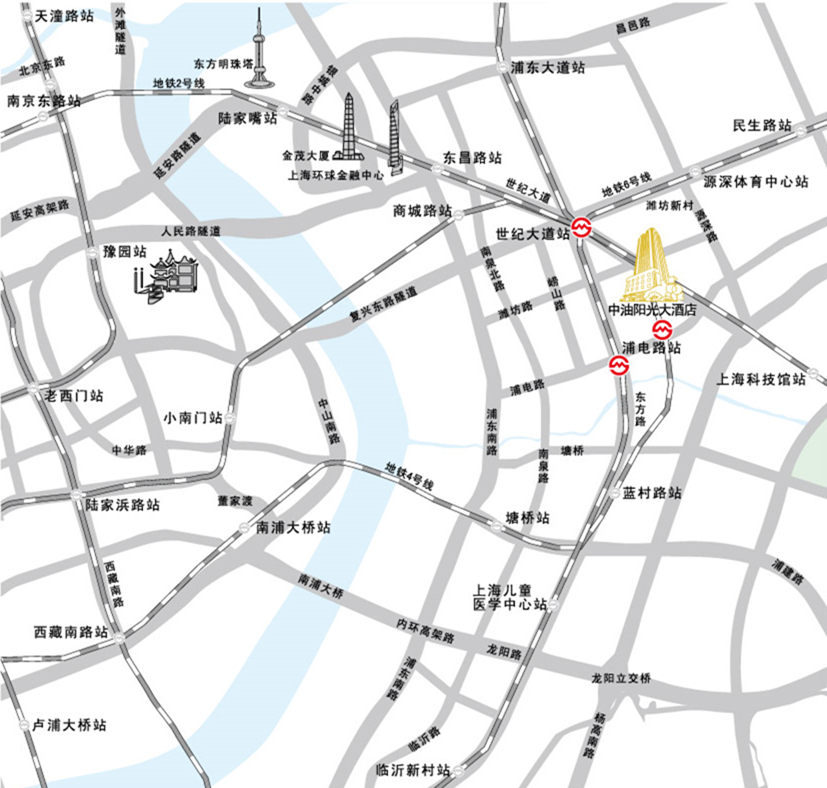 Access from Airport:
30min from Pudong/Hongqiao Airport by car
Metro:
5min walk from "Century Avenue" station of line 2,4,6 and 9; 1min walk from "Pudian Road" station of line 4 and 6.
No.969, Dongfang Road, Pudong, Shanghai
TEL:+8621 6875 8888
FAX:+8621 68758688
E-mail:bzcenter@hotelzhongyou.com